Ford Freestyle Parts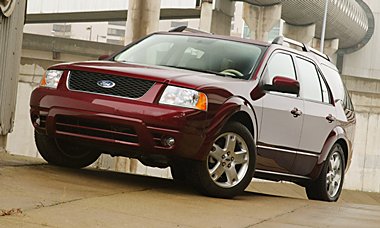 UNeedAPart.com Makes Locating Ford Freestyle Accessories Easier than Ever
Because of its high-selling numbers, finding certain Ford Freestyle parts can sometimes be difficult. Luckily, UNeedAPart.com has over 7,000 parts suppliers and parts dealers at our disposal to help maximize your chances of finding exactly the Ford Freestyle parts you need. The parts locating service provided at UNeedAPart.com is completely online-based, so both repair shops and individuals working in their own garage alike can easily access our tremendous network.
Taking the Time Out of Locating Ford Freestyle Parts
Locating the Ford Freestyle Accessories that you need can sometimes be a time-consuming affair. That is, unless you have access to one of the largest parts locating services in the world! When you use the service provided by UNeedAPart.com, you are harnessing the power and the selection of over 7,000 parts shops. There is simply no better way to find Ford Freestyle parts! If you need Ford Freestyle Body Parts, our service can match you up with suppliers that have them in stock. Likewise, new or used Ford Freestyle engines can be located in just a few seconds using the easy parts locating system at UNeedAPart.com. You've waited for parts from the rest, now try finding your parts with the best!
HOME
CONTACT US
|
DISCLAIMER and PRIVACY POLICY
|
© Copyright 2000 - 2022 UNeedAPart.com - A Used Auto Parts Locator Service for U.S. and Canada
All trademarks and copyrights on this page are owned by their respective owners